Corie McGowan - Silicare™
Silicare™ (2019) is a fictional healthcare company and body of work exploring the underlying anxieties within the deception of health commodification and its hyper capitalised regimes. Consequently, cross-hatched with hypochondria and eco instability. The main component to the work is an 11min and 19sec video where vibrant, playful images are played against ambient soundscapes and poetic writings. The film features hand-casted silicon masks, taken from 3D scans of the wearers' faces. Commenting on the dark reality of hyper-capitalism presented within the framework of a cynical, and dryly comical narrative. Algorithmic advertising spirals into climate instability and health concerns. Consumer product detritus slips into the watery depths of hydrofeminsm and pseudo-science.

Silicare™ actively plays upon the notion of parody; a near-future or perhaps alternative world where ultra-personalised, "multi-faceted" healthcare dominates. Routinely, we are fixated with getting 'better' and fixing our problems with often narrow-minded A.I driven 'smart' care, 3D printed pharmaceuticals and digital GP's. While at the same time we are faced with climate emergency and feelings of being environmentally corrupted or alienated from our bodies via toxins, pollutants, and microplastics.
McGowan is an artist-filmmaker often combining audio-visual elements with crafted objects. Utilizing moving image as a tool to create fictional narratives from exploring the realms of an imaginary healthcare company in Silicare™ (2019) to the fetishization of commodity objects in Live 4 Ever Cosmetics (2016).
McGowan often plays upon the underlying anxieties in late capitalism i.e. hypochondria, and pseudo-science. Consumer product detritus slips into the watery depths of hydrofeminsm and environmental corruption with the alienation of the body via toxins.
McGowan is interested in systems of power, found within the consumerist sphere of neo-liberalism. Attempting to mock the absurdness of these power structures and their overly commodified consumer products. Seeking to ridicule online advertising content with its hyper-capitalized regimes. Excess in commodified beauty, health and wellbeing disenchantment. Creating a comical display of over-consumption, a celebration of the over-the-top; an uncanny and amusing ensemble of sumptuous, seductive, and grotesque imagery.
Corie McGowan is originally from Northern Ireland and is currently based in London, United Kingdom. A graduate of the Masters in Contemporary Art Practice program at the Royal College of Art. McGowan recently has held a solo performance show at The Performance Bar – WORM (Rotterdam). Previously, works have been screened at international film festivals including the Guadalajara International Film Festival (Mexico) and Rotterdam Film Festival (The Netherlands). While also being a participant in the Cybertwee HQ (USA); a critically acclaimed virtual reality exhibition featured in the Guardian and New York Times.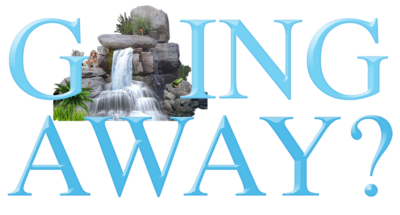 'Going Away.tv' is an online platform hosting live streamed artists' moving image 24/7, combining work from a variety of localities and backgrounds. At once embracing and critiquing the democratic nature of streaming platforms such as 'Twitch' and 'Youtube Live', 'Going Away.tv' will continuously present the work of multiple artists working in moving image and broadcasting, randomised but presented sequentially twenty four hours a day. On returning visits to 'Going Away', you may not see the same work twice.