Molly Erin McCarthy - Western approach to paradise
Molly Erin McCarthy
Western approach to paradise
(2019)
Western approach to paradise is a love letter to a demolished footbridge, told through fragments of data on a spaceship terminal. Using 3D scans of debris, 3D modelled replications, documentation, and appropriation of online content, the video creates a futuristic mythos for Plymouth's western approach footbridge and adjacent building.

Constructed during the post-war rebuilding of the city, a section of the bridge was torn down in 2018 as part of redevelopment works, making way for a boulevard that will connect luxury apartments with the city centre.

The buildings decaying state became a reflection of the failed utopian ideals of the post-war effort, and it has since become disliked locally. Western approach to paradise imagines a future where the legacy of the building is one of mystery, in line with the artist's own childhood memories, returning a sense of prestige to the building. In doing so, the work turns the shifting urban landscape into an allegory for changes in personal identity, while also addressing anxieties around gentrification and redevelopment.
Molly Erin McCarthy (b. 1995) grew up in a small naval town on the cusp of the second millennium. She spent her childhood split between the rural landscape of Devon and Cornwall, mystical video game worlds, and internet chatrooms. Drawing from her experience and her dad's knowledge as a carpenter, McCarthy's practice straddles IRL and virtual space, as she works across 3D & new media. Letting process guide her work, she experiments with post-digital materiality, explores hidden worlds, and investigates the shattered sense of reality that defines modern life.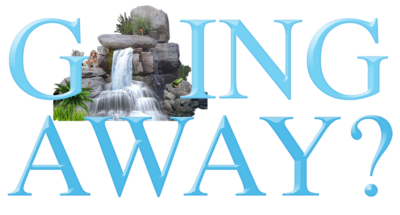 'Going Away.tv' is an online platform hosting live streamed artists' moving image 24/7, combining work from a variety of localities and backgrounds. At once embracing and critiquing the democratic nature of streaming platforms such as 'Twitch' and 'Youtube Live', 'Going Away.tv' will continuously present the work of multiple artists working in moving image and broadcasting, randomised but presented sequentially twenty four hours a day. On returning visits to 'Going Away', you may not see the same work twice.