Natalia Skobeeva - Biographies of objects
Natalia Skobeeva
Biographies of objects
'Biographies of objects' explores the possible futures of nationality within the transnational discourse through the prism of quantum physics and technology, while addressing pressing universal and existential questions of humanity in crisis. The work focuses on signifiers of cultural production, and their presence in the construction of national and cultural identity. As diaspora is understood as phenomena that encourages multi-local attachments, the work aims to relate to the digital space of the on-line transnational communities.

Being centred around a metaphor of an object of cultural significance, the work deconstructs the formation of cultural identity in multiple cultures. Based on the historical roots of the blue and white printed ceramics from Ancient Egypt, Persia and Mesopotamia through China, Russia, Europe and Britain, the AI narrator takes the viewer on the object's journey all the way through to the particles and the waves of the known universe, allowing to access the non-human centric view point while questioning urgent socio-political issues.
Being of transnational background (born in Russia, based in the UK/Belgium and earlier in Luxembourg, USA and Bulgaria), Natalia Skobeeva explores how the issues of the particular and universal are re-negotiated in the context of ambivalent (non)belonging by human kind of the post-everything. The work is hybrid and experimental, with subjects oscillating between personal and collective, conscious and subconscious, carrying characteristics attributed to transnational art: multiplicity, liminality and hybridity.
Awards include: 2018 LCN award, supported by SPACE studios, 2017 ARTAGON III prize, 2016 Red Mansion Art Prize, 2016 Tenderflix, 2016 LUX Critical forum, 2015 Arts Council Grant.
Recent exhibitions include: X Shiryaevo biennale, Recontres Paris/Berlin festival 2018, LOOP Barcelona 2017, Manifesta 11, Bristol Biennale 2016, 4th Moscow Biennale of Contemporary art, 15th WRO Media Art Biennale, Miden 2013 Festival of Video art, Now&After Video art and retrospective.
Natalia holds an MA from the Royal College of Art, London and MA History from the Russian State University.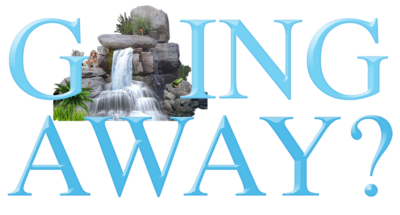 'Going Away.tv' is an online platform hosting live streamed artists' moving image 24/7, combining work from a variety of localities and backgrounds. At once embracing and critiquing the democratic nature of streaming platforms such as 'Twitch' and 'Youtube Live', 'Going Away.tv' will continuously present the work of multiple artists working in moving image and broadcasting, randomised but presented sequentially twenty four hours a day. On returning visits to 'Going Away', you may not see the same work twice.