Rosana Antoli - Virtual Choreograhpy
Rosana Antoli
8 October – 8 November 2016 @ arebyte Gallery Hackney Wick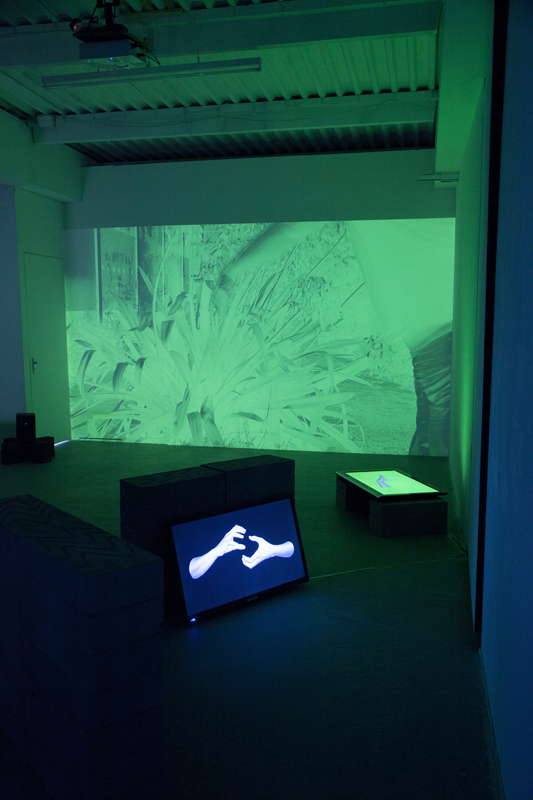 Virtual Choreography is an open database of movements, a 'world gesture map' that allows the audience to visualise and upload several recorded motions created by themselves. The Hackney Wick area worked as Antoli's starting point for the project that has since continued in different cities and countries around the world.
For her residency at arebyte gallery, Antoli researched the common gestures and behaviours of specific zones of Hackney Wick by asking different sectors of the community for their involvement. During the residency period Antoli mapped the area and recording skateboarders, security guards, receptionists and basketball players. In the exhibition, these gestures were shown as video pieces, alongside a website where anyone can record and upload new movements to the symphony of gestures.
The work references the One Minute Sculptures of Erwin Wurm and is transformed into what Antoli refers to as One Minute Social Choreography. Through dissemination of the recorded videos, a network of created gestures is highlighted. As the participants are asked to re-perform their daily gestures, movements that were once natural take on a new significance. Participants' daily movements become absurd; their willingness to re-perform these depletes their social power and hierarchies of power become obsolete. Here, the term choreography is democratised as everyone who performs becomes a dancer.
Rosana Antoli is a London-based artist. Her artistic practice is focused in the intersection of art, choreography and everyday life.The utopian character is central to her practice, and consequently the failure of the actions involved.
…by arebyte showcases material created by the arebyte team and educational partners, relating to our physical shows in the gallery, as well as previous screen based works by alumni artists. For this strand of AOS arebyte will curate and create content in relation with the physical shows taking place in the gallery space, as well as feature arebyte's alumni work commissioned by the gallery since 2013. This visual material will allow arebyte to expand on the theme addressed by its physical exhibitions and will be a place for art audiences to further explore, interact and engage with the arebyte programme.