Stelios Ilchouk - It's dangerous to go alone! Take this.
Stelios Ilchouk
It's dangerous to go alone! Take this.
"It's dangerous to go alone! Take this." is a quotation from the 1986 video game The Legend of Zelda. It is spoken by an unnamed old man, met in the very first cave of the game, who gives the player-character Link a sword necessary to finish his quest.

Since then the quote has spawned a number of memes with the expression typically used as a stock caption for image macros in which an animal or an object is offered to the viewer as a kind gesture. The first and most popular use as an image macro was an image of a kitten in someone's hand with the quote superimposed on it.

This video is a selection of found images that follow the same arrangement of hands presenting the viewer with an item of importance. The items offered are usually unidentifiable organisms and organic matter from the deep sea or the deep guts of a deer.

Referring to Link receiving the sword, and the quotation's legacy and adaption as an internet meme, these items are reframed as a glimpse behind the veil of Isis which only through acceptance and observation their true value becomes evident, and the  q u e s t  can be successful.
Stelios Ilchouk is a multidisciplinary artist based in Amsterdam. His most recent work revolves around themes of nature and organic matter. He was born in Cyprus in 1993 and moved to London in 2012 to study. In 2016 he completed his BA in Graphic Design specialising in Illustration at Central Saint Martins. He is currently studying at the Sandberg Instituut – Design Department.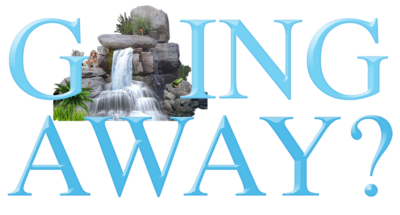 'Going Away.tv' is an online platform hosting live streamed artists' moving image 24/7, combining work from a variety of localities and backgrounds. At once embracing and critiquing the democratic nature of streaming platforms such as 'Twitch' and 'Youtube Live', 'Going Away.tv' will continuously present the work of multiple artists working in moving image and broadcasting, randomised but presented sequentially twenty four hours a day. On returning visits to 'Going Away', you may not see the same work twice.